A Guide to the Perfect Engagement Ring
You finally gathered the courage to ask the big question, but before you can tie the knot, you must find an engagement ring your loved one will never forget. When it comes to engagement rings, many husbands-to-be have no idea where to start looking, much less which ring to buy for the big day. Fortunately, you do not have to make this decision on your own. With the right advice and some patience, you can find a ring that will have your loved one overjoyed and ready to spend their life with you.
Ideally, the engagement ring you eventually choose will be beautiful, high quality, and well-priced. Although it is important to get the most value for your money, try to worry less about how much you spend and more about what will suit your spouse-to-be. As you begin your search, remember that the perfect ring starts with ideal diamonds.
Choosing the Diamond
Houston engagement rings at Whiteflash, for example, are fitted with ideal cut diamonds of the highest quality, making every ring shine with unparalleled beauty. Classic engagement ring styles feature a centre diamond, but there are many designs to choose from that diverge from the traditional styles. Two or three diamond engagement rings are absolutely beautiful, and you can even add some colour with a sapphire or similar gem. These should be used as accents alongside the centre ideal cut diamond.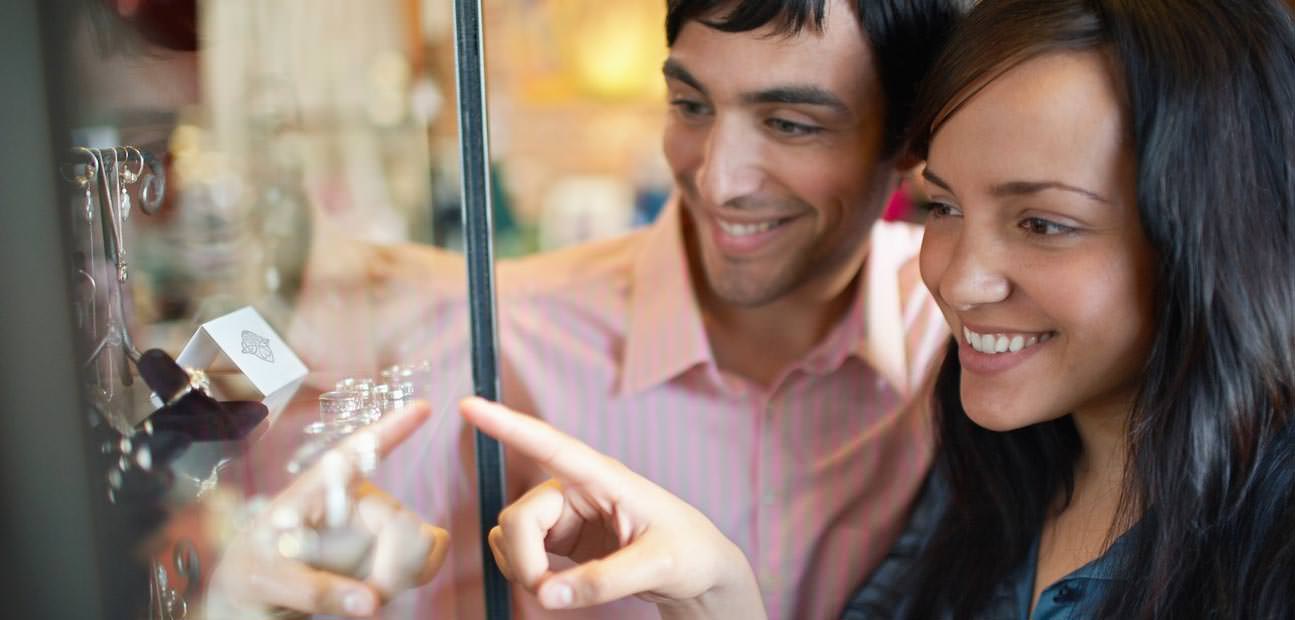 To get an idea what they might like, take a secret moment to look in their jewellery box. Take a look atjewellery that they bought for themselves and its features, such as the metal used and the adorned gemstones. If they almost always buy white gold, your engagement ring should also be white gold. If they tend to buy sapphires and rubies, rings with large stones, rings that feature clusters of stones, or bands with delicate and complex designs, you should look for engagement rings to match. Your spouse-to-be is going to be wearing this ring for the rest of their life, so it is important that it reflects their personal tastes.
The Shape
It might not seem so at first glance, but the shape of the engagement ring's diamonds plays a large role in its overall look. There are ten standard shapes, but round is the most common choice. If your loved one tends to step away from the norm, you probably want to choose a diamond cut to match. Choosing a shape other than round can even save money on the final purchase price, as diamonds with other cuts can be up to 40-percent lower in cost. This is due to the extreme popularity of round diamonds, and this demand significantly increases their price.
Consider instead a square cut, such as the Princess cut, or something in-between like the cushion cut. These concepts can add a unique look that will make your loved one stand out, and as a result they will feel your consideration and love. However, choosing the perfect shape and metal material is just the start. At the end of the day, your completed diamond engagement ring will place your loved one in awe and give them no choice but to spend their life with you.