Be the Next Steve Albini with Your At-Home Recording Studio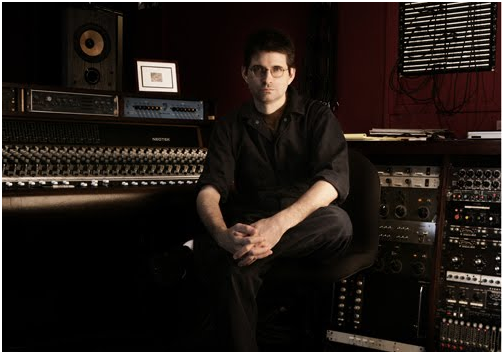 Fans of HBO will already be familiar with Sonic Highways, the documentary directed by Foo-Fighter frontman, Dave Grohl. The 8 episode mini-series explores America's musical history, with each episode focusing on a major city. Grohl himself calls it "a love letter to the history of American music" and you can feel his passion come through; however, if you've seen the first episode, "Chicago", it might not have been Grohl that took your notice. As much of the episode is set in Electrical Audio, Steve Alibini – world famous studio whiz – took the spotlight.
Steve Albini, founder and principal engineer at Electrical Audio, is an American singer-songwriter, guitarist, and music journalist; however, you'll know him most as a record producer. Responsible for such popular albums as Nirvana's In Utero and The Pixie's Surfer Rosa, he's produced over 1,500 records with various musicians. But don't let him hear you say that. Preferring the term "recording engineer", Albini dislikes the term producer and he'll let you know it. He prefers to receive no credit or residual royalties for his work. He sees himself only solving problems with the recording equipment and believes the success (or lack thereof) of an album is due to the artist and not him.
Whether or not you agree with his methodology, you have to agree that Albini is a talented recording engineer. Maybe his unusual style and caustic personality are what drew you to him in the first place. Whatever it is that lit the spark, the idea of starting your own at-home recording studio won't leave your mind. With the right drive and equipment, this doesn't have to be a pipe-dream. You can create your own recording studio with the help of an online music store.
Your modest basement might not be the next Electrical Audio, but an online music store can supply you with the equipment you need to start recording. You'll need DAW Audio Interface hardware to link your computer to the rest of your equipment, and your computer must be able to run DAW software in order to record, edit, mix, and tune. Microphones, headphones, and studio monitors are must haves for your studio, as are XLR cables to bring it all together.
If you're worried about the price tag that this kind of gear will ring up, take a deep breath. While high-quality recording equipment can be expensive, you can find reasonably priced items online. After all, you're not planning on recreating Albini's Electrical Audio, so you can afford to opt for less expensive gear. A lower price tag doesn't mean lesser value. When you check out Long-mcquade.com you can find high-quality equipment at affordable prices.
This late in the game, it's unlikely you'll record such influential albums as In Utero and Surfer Rosa, nor will you be featured in any future Foo Fighter documentary. But you never know until you build your recording studio! Even if you don't, the music you make and record in your basement (or wherever you put it) can be an homage to the man that motivated you to start.