Expanding Your Brand without Breaking the Bank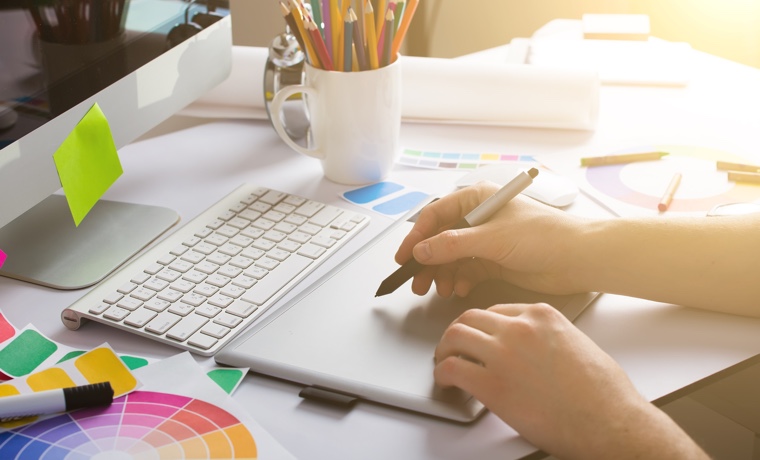 The hustle and bustle of corporate tradeshows creates a fast-paced environment, with clients and businesses both hungry for new opportunities and brand recognition. Companies and clients need to aggressively push their brand for any hope of acquiring leads and buyers. Rather than bore people with a dependence on simple business cards and brochures, goodie-bags are a great incentive for potential buyers to stick around a little longer and be more willing to explore an industry.
Pens
Pens are a simple, cost-efficient way to push a brand. Since everyone writes, pens can act as a surprisingly effective 'billboard' for logos or company information, ensuring that individuals will be consciously using the product in their everyday lives.
One can purchase pens cheaper in bulk, allowing for a wide distribution to businesses, homes, and shows. For those who are more environmentally conscious, eco-pens and pencils are a viable writing alternative to pens, without sacrifice in quality. A more prestigious option, metal pens can provide an attractive focal point for customer attention and quality writing. A lesser-known yet equally as important option are pen holders. Pen boxes can be personally branded, giving off an impressive executive vibe.
Phone Accessories
Since society and modern business is technology-driven, promotional gifts, specifically phone accessories, are a great way to include and take advantage of the ever-changing high-tech landscape while promoting a personal brand. Although technological products are by no means cheap, there are more than enough cost-effective options to adequately satisfy the needs of businesses. Phone holders are not only a great, constant brand reminder, but also an effective way to keep one's phone safe.
Perhaps the most significant, simple, and effective piece of modern promotional tools, phone cases given to customers can go a long way in building a lucrative and cutting-edge partnership. Colourful and creative options for cases are easily able to attract the attention of bystanders and passers-by. With a branded phone case, a client can pull out his or her phone and simply and effectively advertise a brand from anywhere—whether to one person or to an entire boardroom—with a simple flourish.
Exclusive accessories for smartphones and tablets run the gamut of value and creativity. Promotionalgifts.com can astutely provide customised smartphone gloves, allowing for texting and calling even in freezing temperatures, ending a hindrance in up-to-the-minute communication. The workaround of special gloves makes use of regular gloves, now compatible with smartphone screens, even more crucial for a business to stake a claim in the creative process. Clients will be attracted to the vibrant colours, which will help them recall the company that provided them with said gloves.
Desk Items
For a sure way for a company's name to appear on a desk, simply giving away products such as memo pads, stationery, and notebooks guarantees that a buyer will see the brand name every day. Although not as attractive and catchy as novelty items and plush toys, desk items will be used throughout the course of one's workday. If a customer is on a call and needs to write pertinent information, having a customised desk item can create long-term brand recognition.