Ladies suits – three things to consider while finding the right one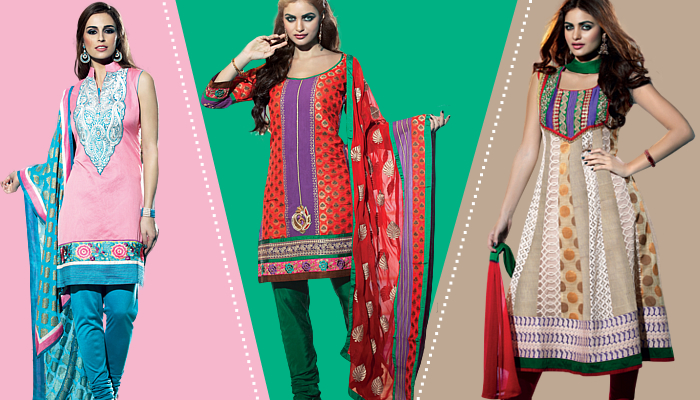 Women like to check out and wear only those dresses that are considered to be the 'in' thing. But time and again, ladies suitshave been the most favoured choice of clothing for both formal and informal occasions. In case of formal meetings or parties, women tend to wear ladies suits that can be paired either with skirts or pants. Incase of informal gatherings like weddings and parties, ethnic wear is the most preferred one. Hence, women need to wisely choose their outfits as per the occasion.
Explore three things that should be considered while finding the right ladies suit:
Choosing the right suit
Here are top three things that need to be considered before you step out of the house wearing the suit. These guidelines help in avoiding some of the embarrassing situations that you might end up in if you are not suited up according to the occasion. Ask these questions to yourself and they would help you to choose the right suit. Go ahead and take a look!
What is the occasion?
A woman gets to wear suits to two main occasions. One occasion refers to some business meeting or interview at workplace or some formal gathering. The second refers to a family function that requires the woman to wear a traditional suit like salwars or lehengas. Whileselecting a suit for formal gatherings, choose a pant or a skirt along with a plain or solid top. In case of family gathering and informal functions, wear long skirts that are either embroidered or embellished with stones.
What to wear- Pant or skirt?
This confusion arises especially when you have to choose a suit for the formal meetings or for an interview. In many offices skirts are a common sight. This look is considered to be professional for women than the pant suit. Always wear a skirt that covers the knee and a buttoned down jacket and shirt along with it. You can also choose to wear a pant suit for the office but a skirt along with the suit would help in bringing the feminine and elegant side of yours. Keep one thing in mind. Do not wear a pant suit to an interview or to the office if you are not informed anything about it. In that case, consult with the existing employees or the company's website to know about the dress code.
What style of suit to choose?
This is the third question that needs to be dealt with carefully. Wear skirts that cover your knee. Choose from neutral colours like beige, navy or brown to go along with a dark coloured suit. Make sure to choose from solid prints and subtle weaves rather than the designs that seem so out there. Wear a pleated blouse or a camisole if you are not planning to wear a suit over the shirt.
Conclusion
Wear ladies suits that fits for the occasion rather than choosing the one that seems fashionable. Try to mix and match fabrics and prints if you plan to wear the suits regularly to the workplace or otherwise.