Make Your Coffee Special In A Smart Capsule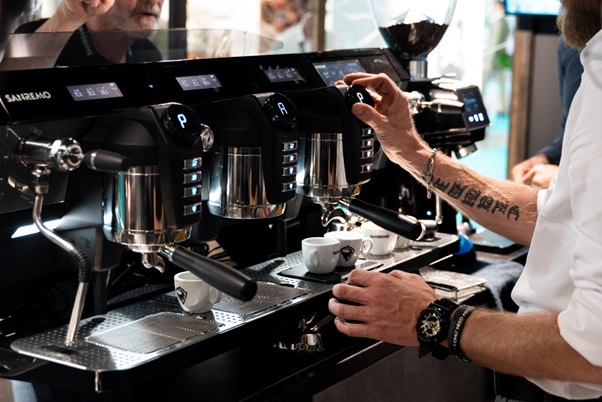 Finally, a hot cup of coffee can be easily served at any time of the day. Which flavor of coffee would you want to serve on an early foggy morning? Is it the creamy cappuccino, espresso, or a coffee bean? All these can be prepared easily at the exact taste and volume you like in the most easy-to-use dolce gusto coffee machines.
Dolce gusto from Nestle is a coffee capsule system in which many restaurants have owned it for commercial purposes. But, the machine is not only designed for commercial purposes but also your domestics. A lot of coffee lovers have been looking for a kind of coffee machine that will break the noise of luxury coffee machines in the market.
The Dolce Gusto series
As a coffee lover wanting to have a coffee machine in the kitchen, you would prefer to have those excellent, high-quality, and budget-friendly ones. Since you are not using it for commercial purposes, then it is fine if it is the standard one. However, nobody can refuse to buy a commercially designed be like the dolce gusto coffee machine series.
Here are the series of Dolce Gusto
Melody series (2006). It is available in different models KP2000, KP2006, and KP2002. All the models are operating at 14 bar standard pressure. The capsule system consists of an internal water pump, water tank, and electric heater. The machine can prepare hot and cold beverages, which means it doesn't just specialize in hot coffee but cold flavored coffee as well. For cold beverages, it is manually chilled inside the water tank with ice in it.
Melody 2 (2008). A new series in the model KP21xx, in new colors and improved specifications of 15 bar pressure, auto-switch power on-off for 5 minutes, wider drip collector, partially chromed parts, magnetic capsule holder.
Creativa Melody 2 (2010). A new series with an LCD display. The machines are programmed and customized. A user can set it to auto-turn at a given time and brew the capsule. The pre-programmed settings will help you get the same taste you wanted, regardless of the cup you used. Different capsule varieties are available for this model for the user to customize.
Circolo (mid-2009). It has the same specifications as Melody 2 but in sports rounded design. A LED light on the water tank makes it look artistic.
Piccolo (2010). It is the KP10xx model, perfectly designed for a small space kitchen area, a small 600ml water tank coffee machine. It is identical to Melody 2.
Fontana. It is the KP30xx model with the same underpinnings. It has a reminiscent water tap design.
Genio S. It is an automatic coffee machine series, namely:
Compact Genios S
Larger Genio S Plus
Intuitive Genio S Touch
All these models feature 15 bar pump pressure and extra-large functionality for drink customization, perfect for commercial use. Whether you are fond of coffee or want to offer your great tastes coffee variants, have it served easily with this coffee capsule system. Brewed it, served it hot or cold.