MAKING THE MOST OF YOUR JEWELRY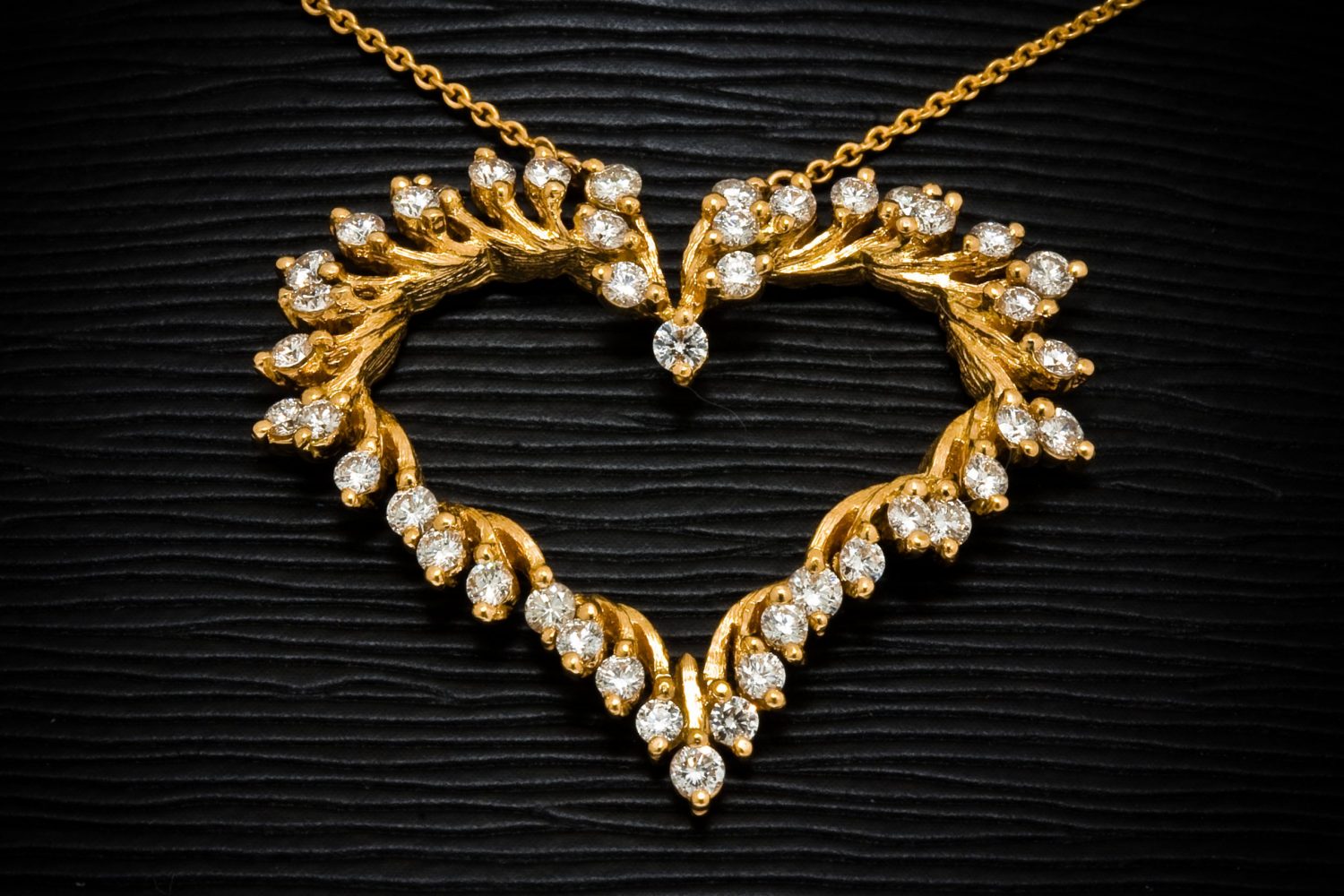 Jewelry making is not new. Artisans from centuries have mastered the art of jewelry making in various forms. And the tradition has been passed from one generation to another. Many traditional pieces are still in demand and never go out of fashion, but new styles and designs always take over the tradition. But how can you make the most of your jewelry? How do you make sure that the necklace you chose goes with the attire you have selected?  What about the heavy earrings you want to wear but cannot? For earrings, we have earring lifters. So let us see how this can help you style the most of your jewelry.
What is style and fashion in jewelry?
Just buying the most fashionable jewel pieces will not make you stylish. It has to go with your personality. Furthermore, the dress you wear will become more attractive if you have the accompanying jewelry, especially earrings. You can wear earring lifters with it so that the jewel piece doesn't droop down.
So let us see how you can make the most of your jewelry at your fingertips.
Mix metals:
The best way to make the most of your jewelry and stand out from the crowd is to mix metals. Try to create something new with the different necklace pieces you have. It will create a new fantastic piece. Also, you can mix various bracelets to have some multicolor bracelets, which makes everybody turn their heads towards you.
Ensure to be trendy:
Jewelry never goes out of fashion. It is upto you how to use those pieces on various occasions. Even if you feel a particular piece has a traditional design, you can wear them with traditional clothes for festive occasions.
Experiment:
There is always room for experiments. The earring which you used to wear can be worn as a fashionable pin on your t-shirt. Also, the necklace which you had kept for occasional wear can be tied to the skirt for a fashion statement.
Rings or no rings:
Wearing rings makes you stylish, but wearing the same ring can be pretty dull. To create versatility, stack up some rings and create an exquisite cocktail. The designs and colors will create a new trend, and you can become a brand ambassador. You can wear an odd and even number of rings for style.
Match neckline:
Always wear jewelry that matches your neckline. Wear a v-shaped pendant with a V-shaped outfit. With U shape, wear a necklace that complements your neckline and bust area. These tips will look good with the clothes you have, and you don't have to buy new jewelry every time.
Add variety:
Many people have great sentiments towards a particular piece of jewelry, for instance, an engagement ring or a gifted piece of earring.  So how can you add variety to it? , add a long chain with the statement piece and wear it as a necklace. This way, your sentiments will be safe, and you will have the fashion pieces with you at all times. You can do this with different colored rings.
Add change;
Aren't you bored of the same piece you wear every day? People sometimes have studded earrings that may droop down, making your ear a level down from the actual size. Here you can use the other unique pearl earrings, metal earrings, and other gemstones value-added earrings with earring lifters which will take the extra weight from your ears.
Is it worth it to make the most of your jewelry?
It is worth it to make the most of your jewelry. The new style and fashion you can create and wear at parties and occasions will make an entirely new statement to the fashion industry. Wearing your jewelry the old way will not entice you to wear them anymore, so why not do something new?  Do not forget to buy earring lifters for that extra oomph.
How do you know which jewelry suits you?
If you have a light skin tone, go for light metal, such as platinum and gold. Even bronze will look good on you. Pale color jewelry will enhance your personality. Whereas, if you have a darker shade, then opt for yellow, pink, and other various gemstones, which are widely available.
Conclusion:
Wearing statement jewelry is no longer for rich people. Even if your finances are low, you can make the most of your jewelry. Buy earring lifters for reasonable wear and match the jewelry to the occasion. Additionally, you can mix, match and experiment with different styles for various occasions. Keep the following tips in mind and be in the limelight at all times.