Scratch-Free & Grime Resistant Skins Make Your PlayStation 4 Ready for Game Night
Now that you host game night with the guys, do you ever look forward to your weekly match with as much anticipation as excitement? As fun as it can be, these nights can put your home and your console into a risky situation. You and your friends will take on the next challenge nestled between open drinks and plates piled high with pizza. When it's not a matter of if but when spilled drinks, greasy fingers, and roughhousing will take a toll on your PS4, it's time to protect your console with a waterproof, grime-resistant skin.
PlayStation 4 skins (or wraps, as they're also known) are made out of a vinyl that will stand up to the worst that your friends will throw at it. Should a friend spill one of their pop cans over, the impermeable vinyl will force the soft drink to bead up against the PS4 instead of seeping into its delicate wiring. Clean up is a breeze, as you only need a cloth to soak up the drink. (If only there was a skin for your carpet or couch!) The same properties that keep sticky pop from frying your PS4 is what keeps your controllers' buttons free of grime, grease, and dirt. Throw away your DualShock 4 cleaner kit; you don't need the Q-tips and toothpicks once you have a PS4 wrapped around the toggles and buttons. Just get your cloth out again to wipe away any evidence of your friends eating a slice mid-battle.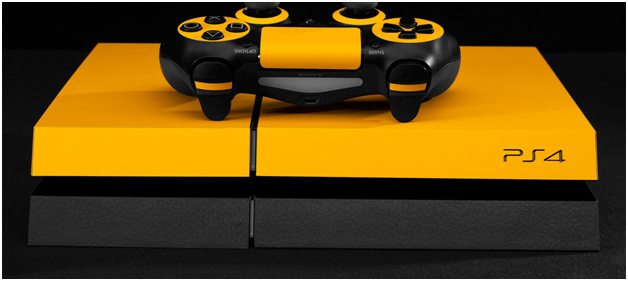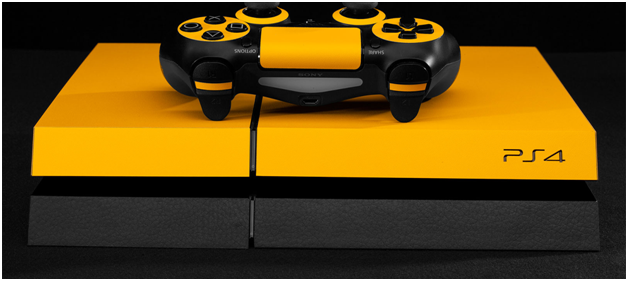 On top of it all, PlayStation 4 wraps protect the console and the controller from any roughhousing that can result in scratches, scuffs, gouges, or scrapes. That means, however heated the game gets, your precious PS4 will always stay in mint condition. If you don't believe it, just peel a corner of your skin up and check the machine itself. You'll find it free of any injury your friends may have accidentally caused.
Don't worry that this sweet new addition to your console and controller will affect game night. Expertly crafted skins and wraps are cut to provide the best coverage around ports, plug-ins, and ventilation shafts. They match the exact size of your toggles and buttons, so there's never any overhanging pieces that catch on your thumb and ruin your chances at schooling your friends.
Unfortunately, with the precision cut PS4 wraps protecting our system, you have no excuse should you die embarrassingly quick against your buddies. The upside, however, is that skins come in an amazing selection of colors and textures. Your gaming prowess might not be up to snuff, but at least your PlayStation 4 will be unique and stylish. You can get cool PS4 skins from dbrand that match your furniture (like woods and leathers) or complement your favorite character (like true colors and metals). You can mix and match until you arrive a distinctive design.
Once you've gotten a PlayStation 4 wrap that's designed to fit your machine and your sense of style, you'll never waste another second of game play worrying about what will happen during a particularly rowdy game night. All of your attention can be focused on the game itself, and maybe, you might just be reigning champ.