What is the Best Hoverboard to Power a Hoverboard Cart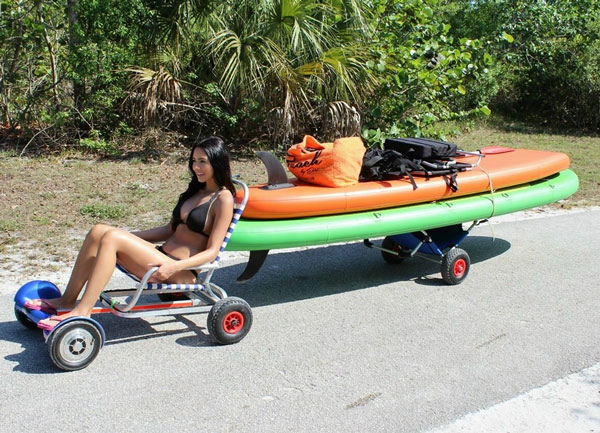 Although the hoverboard is quite fantastic enough as a ride, there are still many ways to make it more exciting. Beyond that, traveling far distances standing up is not really as comfortable as sitting down. These are the main reasons why the hoverboard cart was invented in 2016. The launch on to the market made it very timely so that it was positioned well and in time to cash in as one of the best Christmas presents. These devices are simple; basically, you just need to attach it to your board and then you end up with a completely new ride.
Here are some advantages to retrofitting your existing hoverboard.
Simple Setup
You don't need any technical skills to make this happen. Basically, you just attach the cart to your hoverboard using a special clamp. You can still use your board without the cart, you just need to detach it again. In a matter of seconds, you can do the transformation.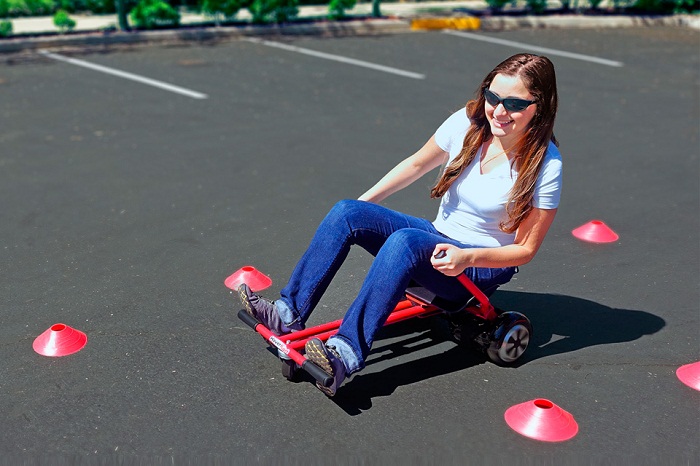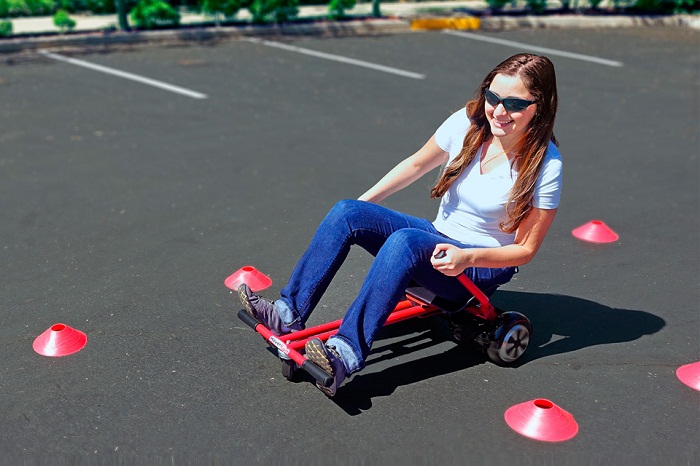 Comfort
While riding your hoverboard naturally is not really strenuous, you can imagine that after a while, it becomes a bit tiring to keep standing. A hoverboard cart will give you a more comfortable ride because you will be able to sit down.
Practicality
With a hoverboard cart, you might be able to transport some items with you that you would not otherwise be able to with the usual board only.
Safety
You can say goodbye to falling off the hoverboard and possibly getting scratches or injuries when you are riding this cart. This is especially a good option for kids to enjoy a safer ride.
If you are convinced of the advantages of buying a hoverboard cart, make sure that you read all about the products before you make a decision. Like the hoverboard itself, there are quite a few options out there and you need to do your research to find the best one.
The HoverKart
This version is definitely one that is highly recommended. Not only are customers very satisfied with this model, it also has amazing features that make it really the best option for hoverboard users.
First of all, it has a 6-inch pneumatic front tire, double the size of other models. The bigger size gives you a smoother ride especially when there are bumps on the road. Plus, it is much safer just in case you hit a big stone, as the wheel is not just bigger, but is also pneumatic as well.
Second, the HoverKart is compatible with hoverboards that are 6.5", 8" or 10". This means you don't have to worry about not being able to use it with your board, as some models might be restricted in this way.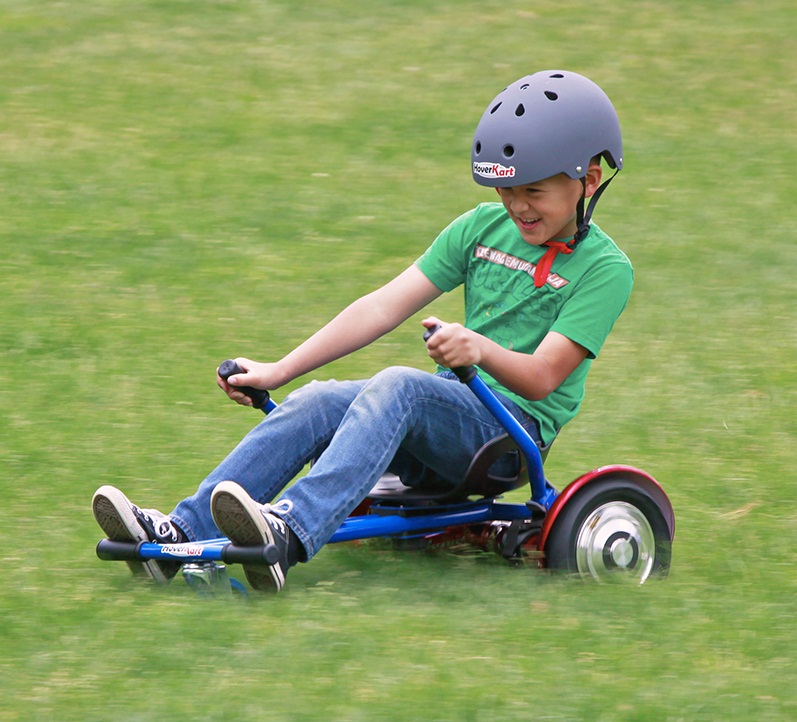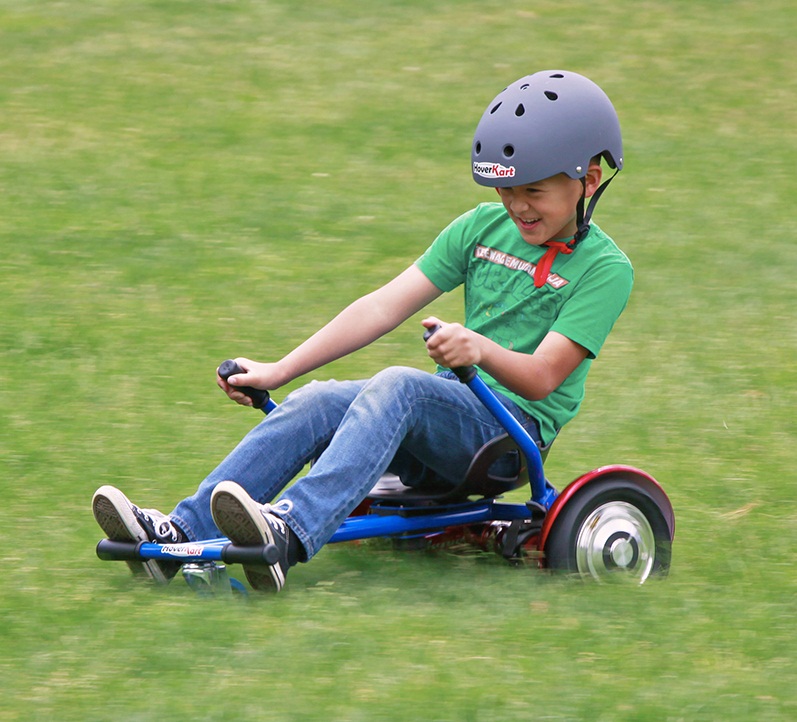 Third, it is very strong and capable of carrying up to 220 pounds. The seat is also suitable for both adults and children, which means this is a hoverboard cart for the whole family to use.
Fourth, the shock absorbers and the suspension springs in the HoverKart, along with the front tire, will be able to absorb any bumps you encounter during your ride. Technically, this cart can also go on rougher terrain, but for your safety and of the hoverboard, it is best to just go on paved and even roads.
Last, the cart itself is made of titanium steel so it is both very strong and quite robust. You can expect it to not just buckle while you are riding it. The Velcro straps that attach the cart to the board are also reliable and safe.
It's Still about the Hoverboard
Even if you choose a hoverboard cart that is full of wonderful specs, remember that this is only an accessory to the main thing, the hoverboard. To get the best riding experience, you should pay more attention to buying a high-quality hoverboard.
Conclusion
As with the hoverboard itself, there are very good models and there are cheaper and substandard ones. It is dangerous to just make a choice based on price because the higher models will be more expensive, but only because they have more to offer.
Because the advantage is normally related to the safety and comfort of your ride, you would not regret shelling out a little bit more for a great quality unit. By choosing a top hoverboard cart like HoverKart, you will be able to understand why so many customers are happy with this product. Hopefully, you will be too, and that you can enjoy your hoverboard in even more ways now.